About the
project
Apple store Google play store
ABOUT THE PROJECT
Pimclick worked with VIP Care to launch their mobile application. The App aimed to provide a perfect beauty experience to all its users. Through this app you can book online for a beauty or wellness expert to visit your home. This application has a blend of creativity and technology that delivers a high end user experience.
Successful Mobile Application development like VIP Care combines three key aspects: Branding & Design, User Experience, & Great Features. Combining these factors in a smart way using the best technology and expertise - delivers unique value, great usability, and solid performance to your users.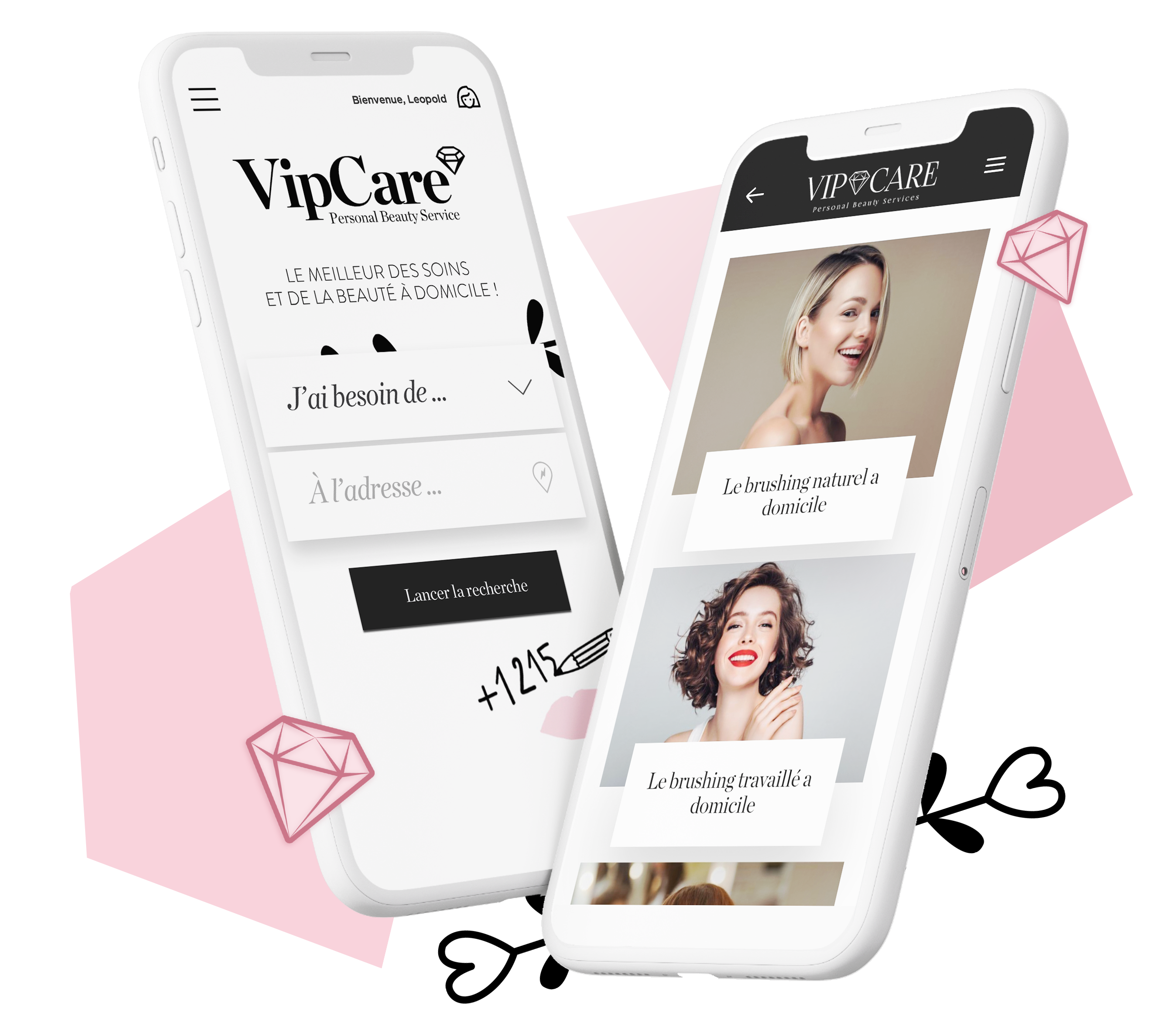 Vip Care offers you a high-end beauty and well-being experience at home or at work. Wherever you are in Paris, our beauty and wellness experts are available within 30 minutes, between 7 a.m. and 10 p.m. whatever the day. The App put at your disposal beauty experts for the realization of your hairstyle, your make-up, your hands and feet beauty as well as your bridal beauty.